Industrial solutions
Phoxene has acquired technical and sales know-how in the design, manufacturing and sales of flash tubes and xenon flash strobe to various applications such as Machine Vision, Traffic Control, Pulsed Light Sterilization, Hyper Spectral Imaging, Amusement Park and Photography. Today, Phoxene provides flash illuminators to more than 300 customers in 60 different countries.
Located in the Lyon area – the 3rd largest French city – Phoxene benefits from an easy access to high level scientific laboratories and industrial partners to more quickly develop, industrialize and commercialize innovative products and services. Phoxene recently moved to new premises and has invested in improved technical capabilities in order to satisfy the growing demand for flash technology.
Expertise
Phoxene is a team of experts dedicated to xenon flash and its applications gathering experience on optics, electronics and software. Whether you seek for technical or commercial information on our current product offer and addressed applications or for a new concept of flash, our team will be keen to help you.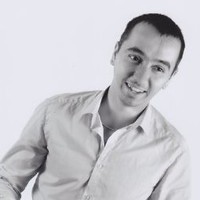 Lionel Vernay – R&D Manager